Asos releases clip-on man-buns
Hipsters unable to coil their locks on top of their heads in a Jared Leto-esque fashion will no longer have to hide in shame. In response to overwhelming demand, Asos has launched the clip-on man-bun, which the online clothing retailer is calling a fashion "game-changer."
Girls just want to have punt
Don't worry girls: Sportsbet is here to make all your punting dreams come true, with the launch of LadyBet, the first betting app to understand what women want.
The app allows puntettes to take advantage of new features such as "Top Totes Cute", where in users can decide which horse has the "nicest colours", in order to receive the best return on all their place bets.
Ladies can also customise the colour of their app to match their outfit. And before you ask, yes, leopard print is included.
Sportsbet.com.au's Ben Hawes said: "This is an exciting opportunity for Sportsbet. About 10% of our customers are females. Putting that in perspective, at least 35% of blokes are forced to watch The Bachelor."
Midori launches Mandori
Midori has launched a melon ale craft beer, Mandori, designed for men who love their melons.
The campaign for the new launch, by Reborn, will be unveiled across Adshel Outdoor, POS, digital and social. There will also be a nationwide search for the face of Mandori, with a competition running on the Midori Australia Facebook page.
Reborn creative director Paul Dunne said: "I have to admit, when I first heard about Mandori, I was sceptical. But it really does taste like nothing else out there in the market. That's why we chose to take a very traditional route with the advertising – the innovation really comes from the product itself."
Kogan goes bricks and mortar
Kogan has announced it has become a bricks and mortar retailer, dealing in literal bricks and mortar.
Ruslan Kogan, Founder & CEO of Kogan.com, said that it's been a "long time in the making."
"People have been asking me for years if Kogan.com will become a bricks and mortar retailer," Kogan said.
"I knew that Aussies love getting the best prices on the latest products like LED TVs and iPhones, but I had no idea so many people were after building supplies."
Kogan is also selling bricks and mortar in a combined bundle, rather than making consumers research what it is that goes well with bricks.
Chang launches gluten-free gluten
Have an intolerable gluten-intolerant among you? Asian food brand Chang has launched the world's first gluten-free gluten to stop mass complaining of gluten-intolerants all over the world.
The product has taken years of secret research in some of Australia's most confidential gluten-free locations and will be available nationally for a limited time.
Chang's GM Elaine Pow said: "It's a scientific breakthrough. We have managed to find a way to extract the gluten from gluten. The result is somewhat of an acquired taste but the thought of eating gluten that is gluten-free will win fans over we are sure."
Gluten-free gluten comes in several flavours including Sweet and Sour Gluten-Free Gluten; Tastes Like Chicken Gluten-Free Gluten; and Mystery Gluten-Free Gluten.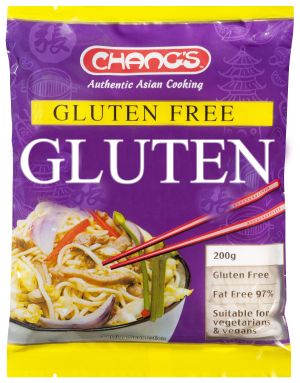 Putting the "U" in Qantas
Qantas has added the letter "U" into its name, as a way to acknowledge all of its passengers. Qantas said the logo change will be made as of midday today.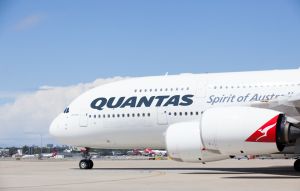 Flight Centre launches Cargo Class
Flight Centre has unveiled a world-first cabin class for the frugal, with the launch of its new Cargo Class.
Housed within the aircraft's cargo containers, the new offering gives passengers a flat bed in a personal suite or 'pod' for the fraction of the price of a seated ticket. A London return flight in Cargo Class will go for $199.
With rising costs of living, fuel surcharges and ancillary costs making flying more expensive for travellers, Flight Centre's GM of marketing Darren Wright said the offering is expected to be popular with passengers.
"The initial trial has been very positive and most airlines we have spoken to are more than willing to carry Cargo Class as it signals a new revenue stream and unique customer experience," Wright said.
"We expect Cargo Class will also dramatically reduce the time it takes to disembark, meaning you can get started on your holiday sooner.
"As the cargo container is delivered directly to the customs and screening area, travellers can disembark with their luggage and head straight through to immigration."
NRL cracks down on "bogan tattoos"
Sports opinion site, The Roar is reporting that the NRL is cracking down on bogan tattoos, after a recent survey found the code was suffering from a perception issue.
NRL CEO Dave Smith told The Roar that NRL teams would have until 2015 to comply with the code, with 2016 seeing the introduction of four-week bans for tattoos showing at any point during the game.
"The rate of increase in God-awful tattoos is quite alarming for us, and we've moved quickly to get a squirrel grip on the issue," Smith said.
"Players may complain about a lack of freedom to choose, but when their choices are that offensive, we are left with no choice but to legislate against it."
Access PR launches twin sister agency
In a world first, Access PR has launched a sister agency consisting only of the twin sisters of existing Access staff, to work on conflicting accounts.
Called Ditto, the agency will specialise in consumer and digital communications with foundation clients to include Hershey's Double Choc Mint Cookies and Doublemint Gum.
Access PR CEO Andrea Kerekes said: "We were determined to have a sister agency that reflected our strong values and professionalism and how better to do that than with talented communications professionals who also happen to be twin sisters of our amazing staff."
"I have an identical twin sister myself and always wanted to work with her. Unfortunately she is in jail but as soon as she is released I will look to bring her on board."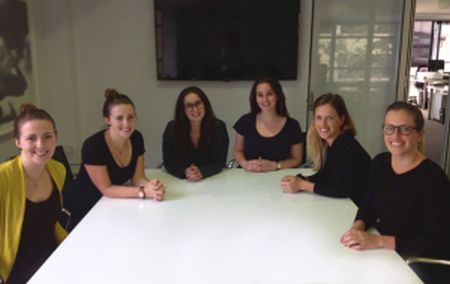 Vegemite launches 'The Big Vegemite'
Move over Big Banana, Vegemite is unveiling 'The Big Vegemite.' The brand is opening an giant interactive exhibition on top of its Port Melbourne factory, to be opened Australia Day 2016. 
Housing a five-story museum, the giant Vegemite will be visible in the Melbourne skyline at all times, with each floor bringing the product to life.
The top floor will include the "Mitey Bite" cafe, featuring 360 degree panoramic views of the city and Vegemite merchandise available to buy.
Mondelez GM marketing- foods Mike Waddington said: "In Australia, we have the Big Banana, the Big Pineapple and even the Big Prawn and Cod, so it only made sense to answer Vegemite devotees' dreams and demands of a museum with The Big Vegemite Jar", Waddington said.
"The museum will open on Australia Day 2016 so make sure to come down and celebrate with us".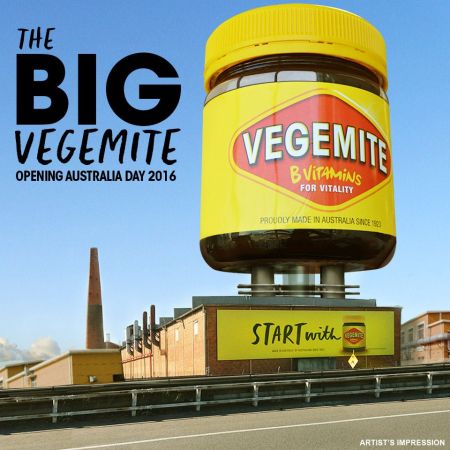 Google confirms the world's tilt is changing
Australia is at risk of becoming a northern hemisphere country by 2055, according to Google Maps engineers.
Google confirmed that over the past two months its engineers in Sydney have discovered that the Earth's equator is slipping south at a rate of 25km per year. It said that current modelling suggests that the northern-most point of Australia, Cape York, could enter the Northern Hemisphere by 2055.
Google Maps Australia senior product manager Andrew Foster said: "Regardless of where the equator moves to, there are some things we will never change. In Australia, we will always call the season after summer "autumn", not "fall." We will refuse to spell colour "color", even when referring to that dress. And, we will keep surfing at Bondi Beach in January, even if the water drops below zero fahrenheit celsius." 
Red Balloon launches "world-first" experiences
Red Balloon has upped the ante, with the launch of world-first experiences including jet fighter water skiing, zorb cannonball and beard floristry workshops.
The vouchers give lucky recipients the chance to trial some of the unique experiences throughout the month of April. We're signing up for the selfie-stick lessons already.
Meet Telstra's Potty Mouth Censor
Telstra has launched its Potty Mouth Censor, a new app designed to "turn your blue language lily white."
The voice recognition app works on a split-second delay, making it able to bleep out profanities when an inappropriate word comes out. It is also able to personalise the bleep from the common beep, to stone cold silence, a clown's horn or even a duck's quack.
Telstra customer Eugene said: "Thanks Telstra. The other day I was on the phone to my Mum and swore at the footy on the telly. She thought there was a clown in the living room."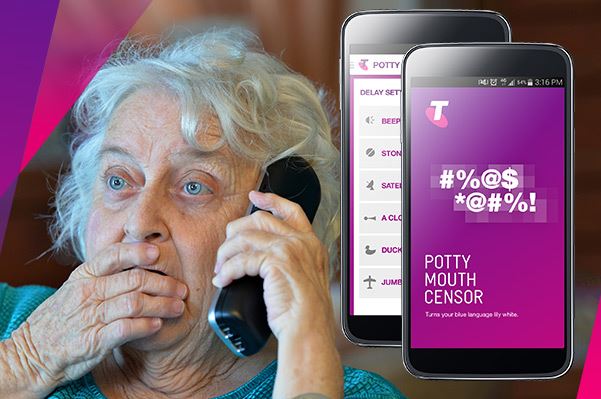 Have something to say on this? Share your views in the comments section below. Or if you have a news story or tip-off, drop us a line at adnews@yaffa.com.au
Sign up to the AdNews newsletter, like us on Facebook or follow us on Twitter for breaking stories and campaigns throughout the day.