Agency leaders have praised MCN and Foxtel's decision to scrap the traditional TV upfronts model, adopting a new 'always on' approach, which they say will result in "better client outcomes".
Foxtel and its sales house MCN yesterday revealed they will be scrapping the traditional annual upfront, in favour of a new "interactive, year-long" program.
MCN's new strategy will see it and Foxtel create Foxtel on Oxford, an entertainment venue which has been custom built to "better connect" advertisers, agencies and subscribers with the pay TV platform. This also includes all Fox Sports and Kayo properties.
Foxtel on Oxford will also be available for MCN's agency and advertising partnersfor internal or external events to bring together clients and staff.
AdNews spoke to multiple agency leaders to get a better idea of what this would mean for the pay-TV business and whether the approach would build better media buyer relationships.
Many supported the idea, adding that it was important for Foxtel to try to reconnect in a "meaningful way", as it struggles to generate new subscribers to its linear platform.
GroupM chief investment officer Nicola Lewis says the initiative that delivers on accessibility and brings a "new dimension" to the way GroupM's teams already engage with MCN.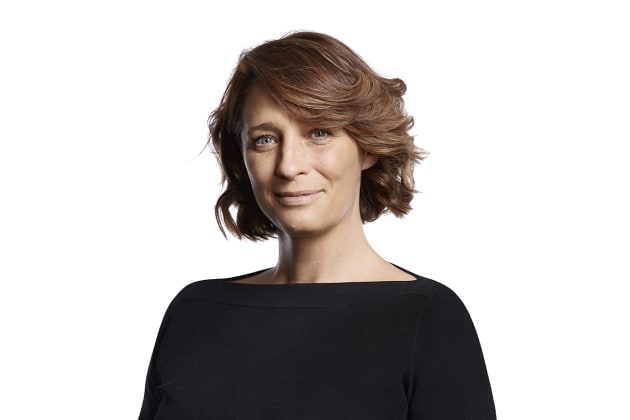 GroupM's Nic Lewis
"Anything that builds and strengthens relationships and partnerships between media owners and agencies is a positive move that will result in better outcomes for our clients," Lewis says.
"MCN's 'always on' approach with Foxtel on Oxford is a fantastic opportunity to engage with MCN and Foxtel in a different way to both explore, and importantly understand opportunities with the platforms and content."
Starcom CEO Toby Barbour agreed, "applauding" the new approach, adding that is showing a new level of innovation by the sales house.
"This type of investment will require consistent and meaningful engagement with agencies and clients to demonstrate that they can deliver more value than the traditional, annual Upfronts," Barbour says.
"So while I support this in principle, I look forward to learning more about MCN's plans, and how we can be involved to create real value for our clients."
Magna managing director Victor Corones says the key drivers for success are dependent on the frequency that content and product is refreshed and updated. 
He added that Foxtel and MCN will need to work to ensure that there a multiple reasons to visit this venue across the year. 
"Their challenge will be cutting through the noise and not losing any excitement, momentum and profile which upfronts can sometimes bring," Corones says.
"They can do it provided they have a strong pipeline of content and innovation to fuel media releases across the year. We're in a business that operates year-round so waiting for a key date in a diary to announce innovation, new products or services does seem counter-intuitive."
"Bottom line it's a different way to engage and that's an opportunity to cut through to clients and agencies."
Magna's Victor Corones
Wavemaker Sydney (Team Red) investment and activation director Mat Linnett says the decision by Foxtel was reflective of how a short attention economy required media owners to "continually reevaluate" how they engage with agencies.
He says by "owning a forum", MCN can slow down their market pitch and focus deeply on various aspects of their offering to the most appropriate client categories.
"In the face of increased competition from SVOD and their repositioning after the Ten decoupling, MCN will look to remind the market of their deep breadth of assets," Linnett says.
"Changing up their approach to differentiate from the collective upfronts is a good play by MCN, however, I caution that creating a platform that demands more frequent engagement by agencies and clients may deliver diminishing returns beyond 2019."
Wavemaker's Mat Linnett
Will other networks follow?
While the move is a new one in the upfronts landscape, the bricks and mortar approach to creating client and agency events has been trialled by other networks.
Last year, Nine created a two-week pop-up location in Sydney called 'The Big Ideas Store', which was designed to promote Nine's strategy, insights and content division 9Powered to clients.
However, despite Lewis praising the concept, she added it would be "very unlikely" other major networks would scrap the upfronts concept entirely.
She says the annual upfronts aren't just a "big entertainment event", they are a strategic play that sets out their stall for the year ahead and gives agencies and clients better insight into each network's business priorities.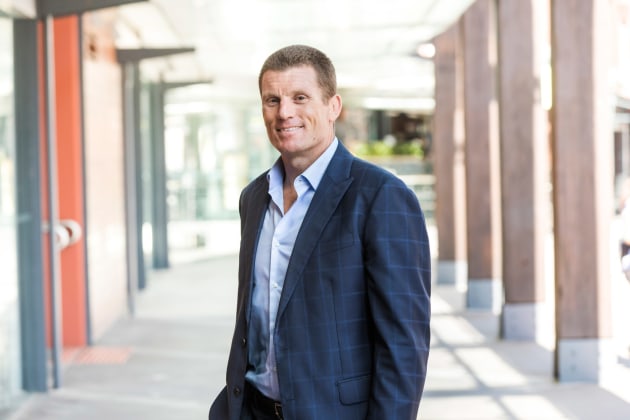 Starcom's Toby Barbour
"Upfronts kick off conversations about content integrations, strategic partnerships and advertising opportunities, as well as showcasing how the networks have developed their content, platforms, technology and ways of working. They are a vital part of the television industry's commercial strategy," Lewis says.
"Will other media owners look to take their assets – including platforms and brands into a bricks and mortar environment? Yes, I think so.
"To create a physical environment that allows fluid and ongoing discussion around innovative commercial opportunities will go a long way to ensuring that our clients business challenges, strategies and objectives are both heard and understood."
Linnett agreed with Lewis, adding that agencies in Sydney would be very receptive of the space provided by MCN, believing that the other networks would be watching the concept "very closely".
I can imagine the investment by Foxtel into this venture will be significant, although they have the opportunity to maximise it by making Foxtel on Oxford a space to reward customers who drive their subscription revenue stream, which is only unique to Foxtel," Linnett says.
"The free-to-air networks would need to weigh up the pros and cons of not holding big brash upfronts, such as agency intimacy vs getting a room full of senior executives for one night with wide-scale PR exposure."
Have something to say on this? Share your views in the comments section below. Or if you have a news story or tip-off, drop us a line at adnews@yaffa.com.au
Sign up to the AdNews newsletter, like us on Facebook or follow us on Twitter for breaking stories and campaigns throughout the day.