Despite the Adobe CMO calling out superstar Ryan Gosling for not writing his own tweets, the actor set the record straight, telling an audience of 12,000 people that he does indeed control his own Twitter feed, as well as discussing storytelling an content trends.
Gosling also joked how he thought he was attending the Adobe Summit to learn about Photoshop from experts and referenced Adobe Premiere rival, Final Cut several, times. Premiere is Adobe's video editing software application. 
The actor took to the stage as part of the main keynote presentation at day two of the event in Las Vegas and was interviewed by CMO and EVP of Adobe Ann Lewnes – who at last year's event discussed storytelling and TV with George Clooney. 
"I've read your stuff [on Twitter] and it kind of doesn't sound like you," Lewnes honestly stated.
"As I know you very well now - I know it's not your voice," she joked. "But do you write your own tweets?"
Gosling explained how he initially got on Twitter as someone was pretending to be him which he found weird so he joined.
"So in answer to your question yes I do tweet for myself much to the dismay of father," Gosling said.
Gosling said he was very aware that when he tweets it's going to two million people, adding "the thing about Twitter is that it takes the fear out of it, but not the consequence". 
Lewnes, who admitted Gosling "was a pinup boy in the office", also asked the actor, singer, dancer and director if there was anything he couldn't do.
"Mm anything I can't do," the star pondered, before answering, "Photoshop".
"When I thought I was coming to an Adobe conference I thought I was going to be listening to experts talk so I could have some answers to my questions, but instead I'm here," Gosling said.
"I guess you could also put things I'm not good at as reading the fine print too."
Lewnes added that he also perhaps wasn't the best at choosing film editing products, to which Gosling questioned if the whole event was a "Final Cut intervention", suggesting Adobe's was trying to steer him away from rival Apple's Final Cut film editing product.
A film is a one-night stand and a series is a relationship 
Aside from La La Land and Ryan Gosling Won't Eat His Cereal conversations, Lewnes and Gosling spoke about his risk taking in movies, his uncle's Elvis impersonator stage in life and storytelling.
"Storytelling is always going to be important. We are still watching The Wizard of Oz -  it's just now we can watch it on a handheld device from space," Gosling said. 
He said it's the 'how' people are watching things and 'the context' people are watching it in that will continue to change.
"In some ways, what's changed is that people are watching these things at home so they want to spend more time with these characters. A two-hour film can sometimes feel too much time but also not enough. I think people would rather have it in half an hour increments but spend 10/20 hours with these characters overall," he said.
"It's almost like a film is a one-night stand and a series is a relationship - people want to be in that relationship, so that has changed storytelling." 
Following on from a question about film directing, to which Gosling asked if this was leading back to his 'Final Cut intervention' again, Lewnes also managed to squeeze a jab in adding: "Who uses Final Cut – it's like the crappiest product ever, but make sure next time you'll be using Adobe Premium Pro."
Gosling wasn't the only well known face wooing audiences, with well-known magic duo Penn & Teller also performing a few tricks.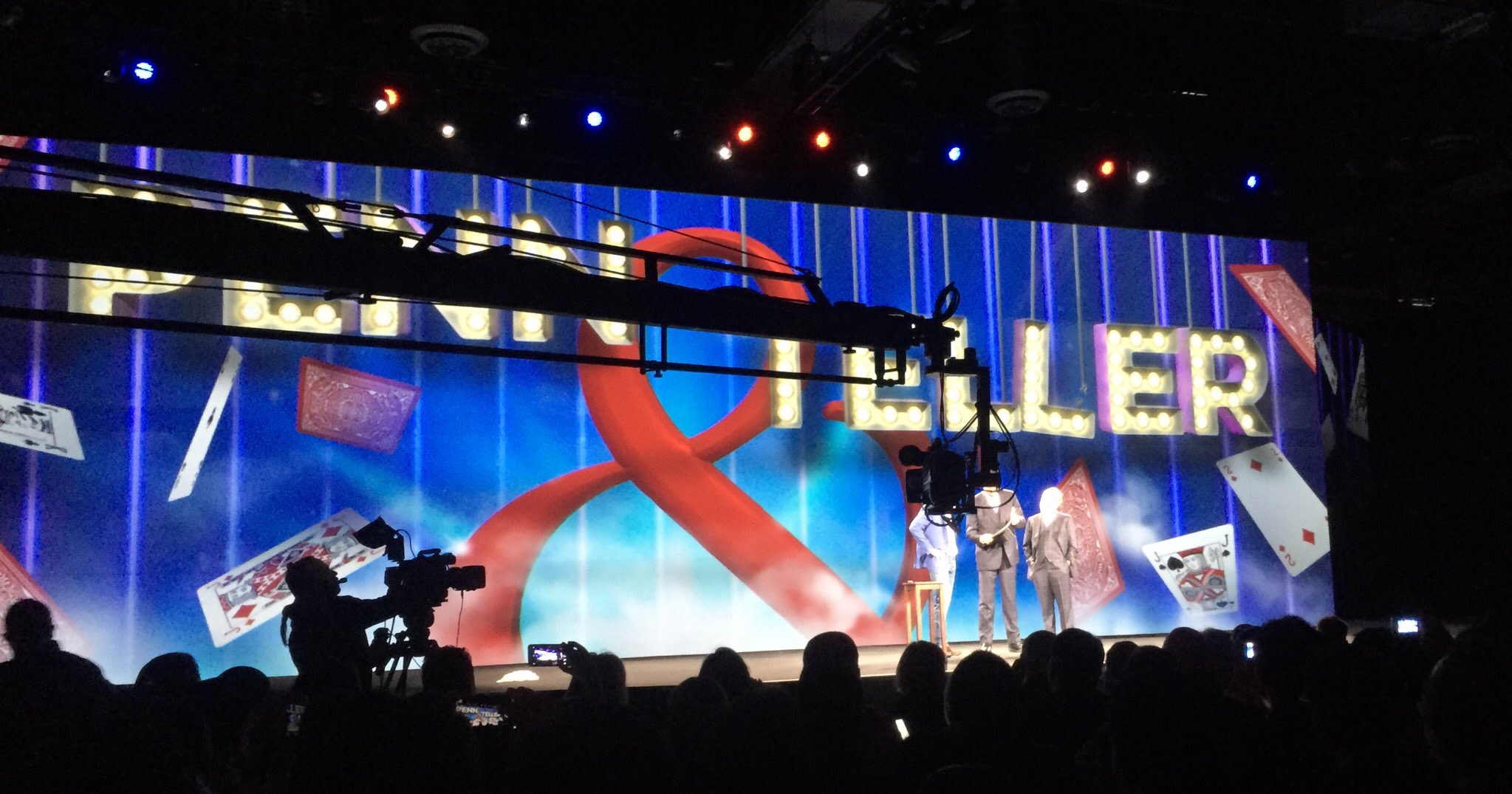 Have something to say on this? Share your views in the comments section below. Or if you have a news story or tip-off, drop us a line at adnews@yaffa.com.au
Sign up to the AdNews newsletter, like us on Facebook or follow us on Twitter for breaking stories and campaigns throughout the day.