Google's latest report on the viewability of online ads claims that 64% of online ads in Australia (excluding YouTube and mobile apps) are viewable. It compares with 54% in the US and in the UK. For a breakdown of viewability around the globe, see the chart below.
The report also claims that ads on YouTube have higher viewability than other kinds of ads - reaching 91% in Australia. That means that only 9% of ads don't register as viewable.
In the US YouTube ad viewability is 94%, according to the report.
It also claims that video ads are more viewable on mobile and tablet than on desktop.
The data released over the weekend brings together information from Active View, that is designed to charge advertisers only for ads that are seen by people, DoubleClick and YouTube.
Google's premise is that "If an ad isn't seen, it doesn't have an impact, change perception, or build brand trust". Therefore it is spending considerable time measuring viewability to help marketers gain better effectiveness of ads, waste less on ads that don't get seen and allow ad spend to be invested more wisely where ads will be seen.
It talks about viewability as a "currency" for marketers and has offered "viewable only" buying for more than 12 months. Google believes that a shift should come from advertisers buying served impressions to buying viewability.
In December last year Google published a report claiming that 56% of ads served online aren't seen.
The IAB here is still working with industry to understand and measure viewability across the web because there is still widespread confusion around what it actually means. The IAB does not yet recommend viewability be a core buying metric for online ads.
One particular sticking point is that if an ad is not measured - it doesn't follow that the ad is not viewable and therefore should not be paid for.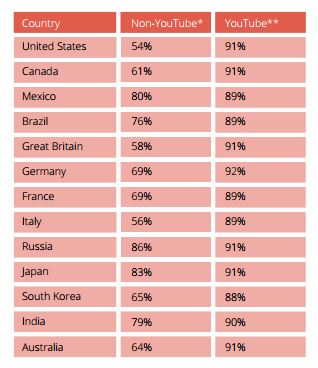 Have something to say on this? Share your views in the comments section below. Or if you have a news story or tip-off, drop me a line at rosiebaker@yaffa.com.au
Sign up to the AdNews newsletter, like us on Facebook or follow us on Twitter for breaking stories and campaigns throughout the day. Need a job? Visit adnewsjobs.com.au.