Canberra's tourism body VisitCanberra is looking to capitalise on its recent third-place win in Lonely Planet's Best Cities to Visit 2018 list.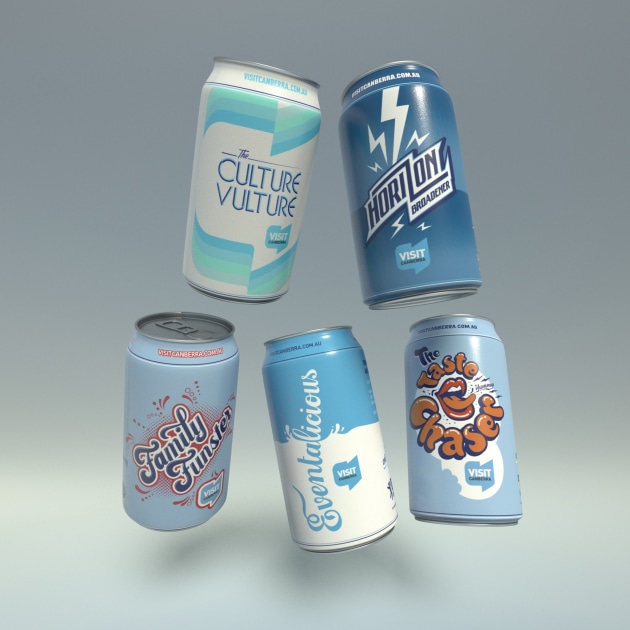 VisitCanberra is offering a 'taste' of Canberra, in a new campaign created by The Works.
The campaign is designed to showcase the convenience and diversity of experiences on offer in the nation's capital.
Canberra in a Can vending machines, containing specially created branded cans, will appear in Melbourne and Sydney between 25 and 31 May 2018.
Each can has a gift across five different 'flavoured' cans - The Taste Chaser, Culture Vulture, Horizon Broadener, Eventalicious and the Family Funster – highlighting some of the region's tourism product offerings.
The cans contain free experiences, tickets, vouchers, offers and discounts.
"Canberra offers loads of great experiences, conveniently located close to one another and easily reachable from Sydney or Melbourne," The Works creative partner Paul Swann says.
"The range of custom drinks cans, filled with tickets and vouchers, that we have created for the campaign enable people to access the best of Canberra in a fun and convenient package."
The campaign, includes PR, social and video and builds on VisitCanberra's 'One Good Thing After Another' platform, also developed by The Works.
"Awareness of Canberra as a tourism destination is our biggest challenge. By literally putting the huge range of experiences on offer into the hands of consumers, Canberra in a Can demonstrates that Canberra really does have one good thing after another and is a great weekend destination," VisitCanberra group marketing manager Katherine Fraser says.