You know what gets Ray Coptus squawking like a flamin' galah? Aussies paying too much for the phone plans. Thankfully, Coptus is on hand to save the day.
Alf Stewart is back, this time as Street Mall Law Enforcer Ray Coptus.
And you know what gets him squawking like a galah? "Us Aussies happily pay more than we should for things".
Coptus has had enough and has taken it upon himself to roam Manly Corso looking for suspects that need an upgrade.
The campaign, by Emotive, was inspired by the movie Paul Blart: Mall Cop, a comedy about a security guard who takes his job very seriously.
In his latest role, Ray truly excels a Coptus, randomly accosting unwitting shoppers to get Aussies a better deal.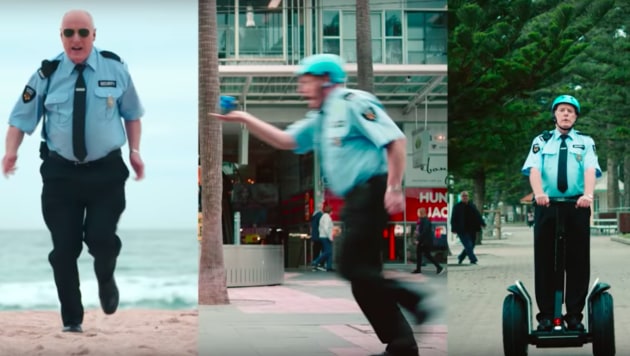 Optus' Epic Prepaid plans are designed for thrifty Aussies seeking generous data allowances, unlimited calls and text, additional data to stream content from Netflix, Stan or ABC iview, and no lock in contract – all at a great price," Optus managing director of marketing and product Ben White said
"We think Ray Coptus and his matter-of-fact manner best delivers this message and speaks directly to customers who need these plans the most."
For Meagher, taking the role of Coptus was payback for when Optus helped him out in 1994.
"When Optus approached me, I said 'yes' because I had nothing else on, to be honest," Ray said. "The people were nice and by and large it's been a very pleasant experience.
"I'm a creature of habit. When I knew nothing about phones, Optus helped me purchase a Nokia back in 1994 and they've always helped me when I've needed it."